About
Established in 2001, Foxnoggin is a full service graphic design and communications firm that develops creative partnerships with clients to build their brands and messaging. Employing equal parts creativity and strategy, we help our clients communicate their essence through unique visuals and smart solutions – we like to call it "thinking design!"
We work with small, medium and large clients all over Arizona, and beyond, on a long-term or project basis. As a small independent company, we are able to assemble a "custom team" based on client project requirements or unique needs.
Our experience has shown that breakthrough strategy and award-winning ideas will never see the light of day when timelines and budgets are ignored. With experience across a variety of industry categories and media, Foxnoggin is well seasoned to provide smart thinking, creative ingenuity, exceptional service and proven strategies for success. Our methodical approach to any project ensures that deadlines are met and goals are achieved with the utmost professionalism and integrity.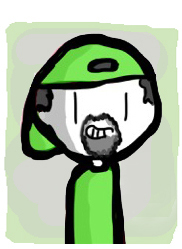 Neill Fox, Creative/Art Director
From an early age, Neill showed little promise as a professional golfer so instead developed an aptitude for creativity combined with thinking. Employing equal parts left and right brain, he combines his early college studies at North Carolina State University (Go Wolfpack!) in Applied Mathematics with his Graphic Design degree to form a unique approach to design and communications. Neill enjoys golf, hiking, sports and the occasional cold IPA.
Lesley Kitts, Senior Designer
With a keen eye for detail, Lesley's precise and thorough approach to design and execution helps smoothly transition projects from creative inspiration to rock-solid reality. Since graduating from Boston University College of Communication, she has broad experience in brand development, photo direction, design, layout, illustration and pre-press production. Lesley joined Foxnoggin in 2005 and just will not leave! Lesley enjoys yoga, hiking, vast quantities of coffee, and spending time with her daughter, Sammi.
Kathy Fox, Administrative Director
Someone has to keep everyone in line…and that's where Kathy steps in. Having over 20 years of experience as office manager, bookkeeper and personal secretary at two leading Valley advertising/design firms, Kathy brings an organization and "reality check" to every project. Working side-by-side with her husband, Neill, she keeps things running smoothly and brings an acute sense of budgets and details to every client project. Decimal points are always kept in place, and bottom lines are never ignored. Kathy enjoys cooking, gardening and keeping up with their son, Nate.
Illustrations © Nate Fox